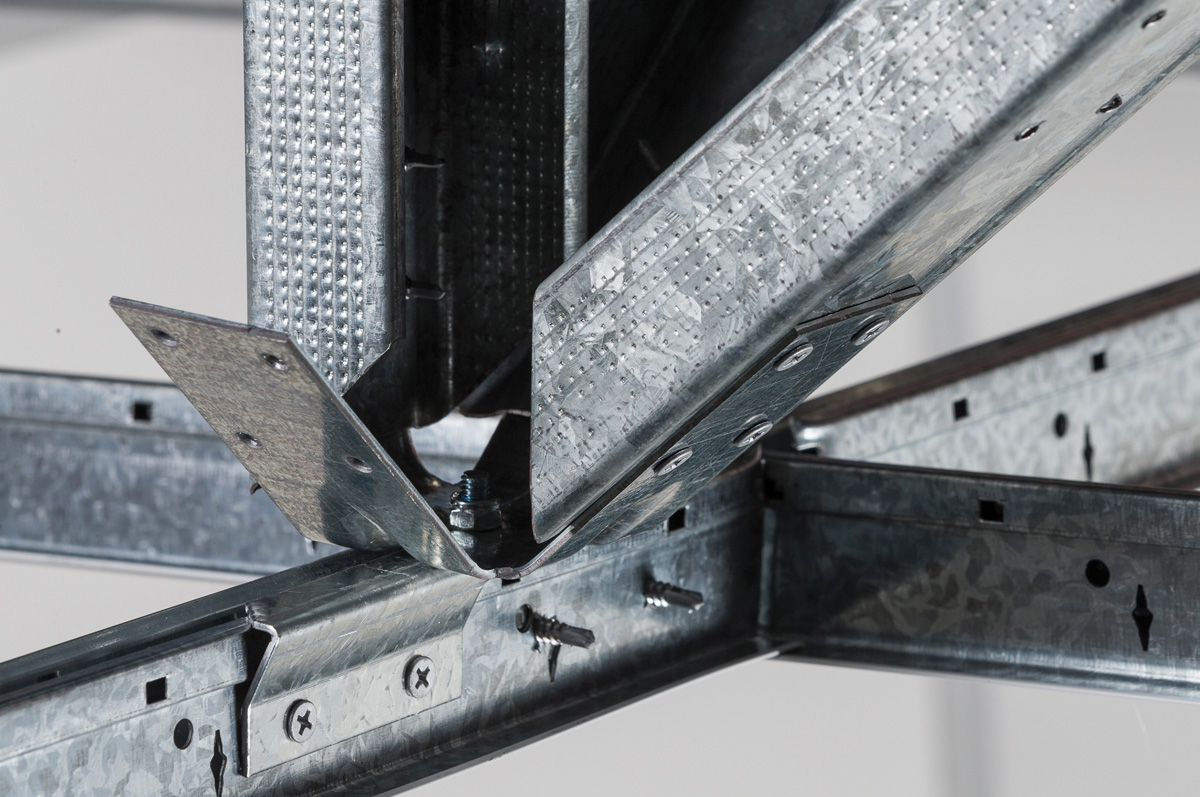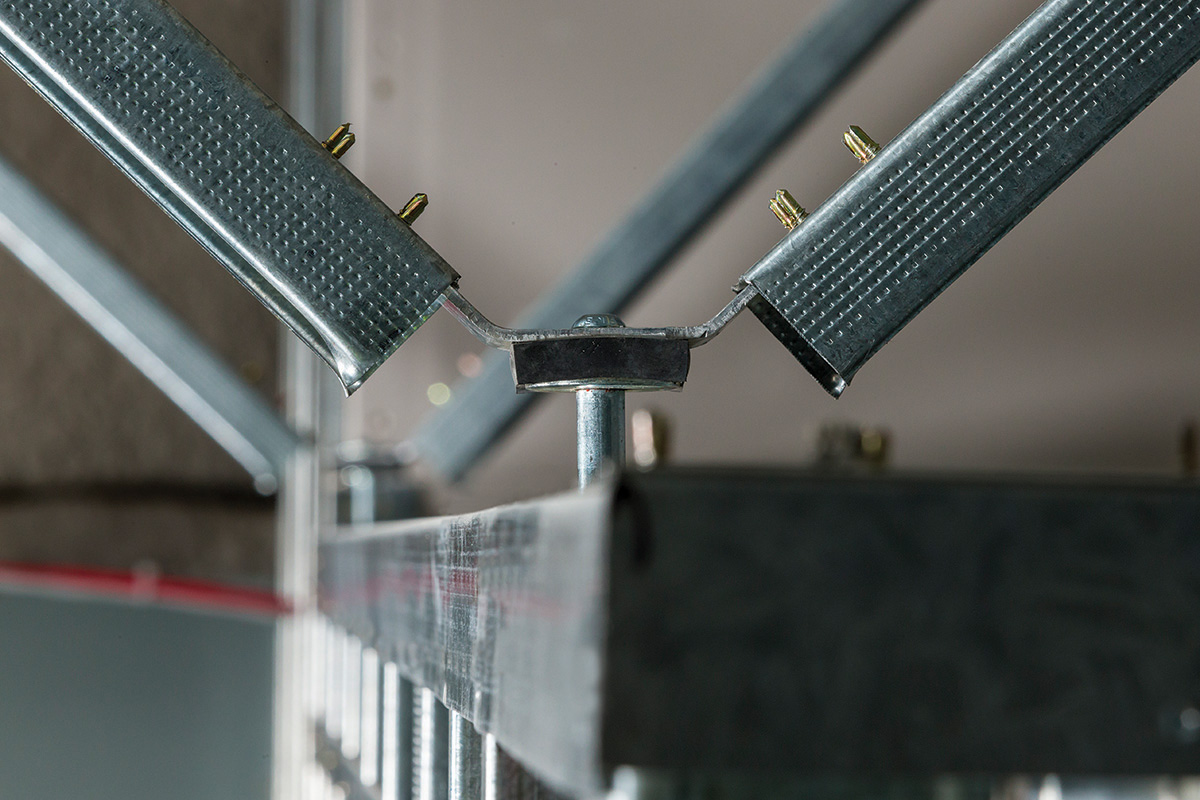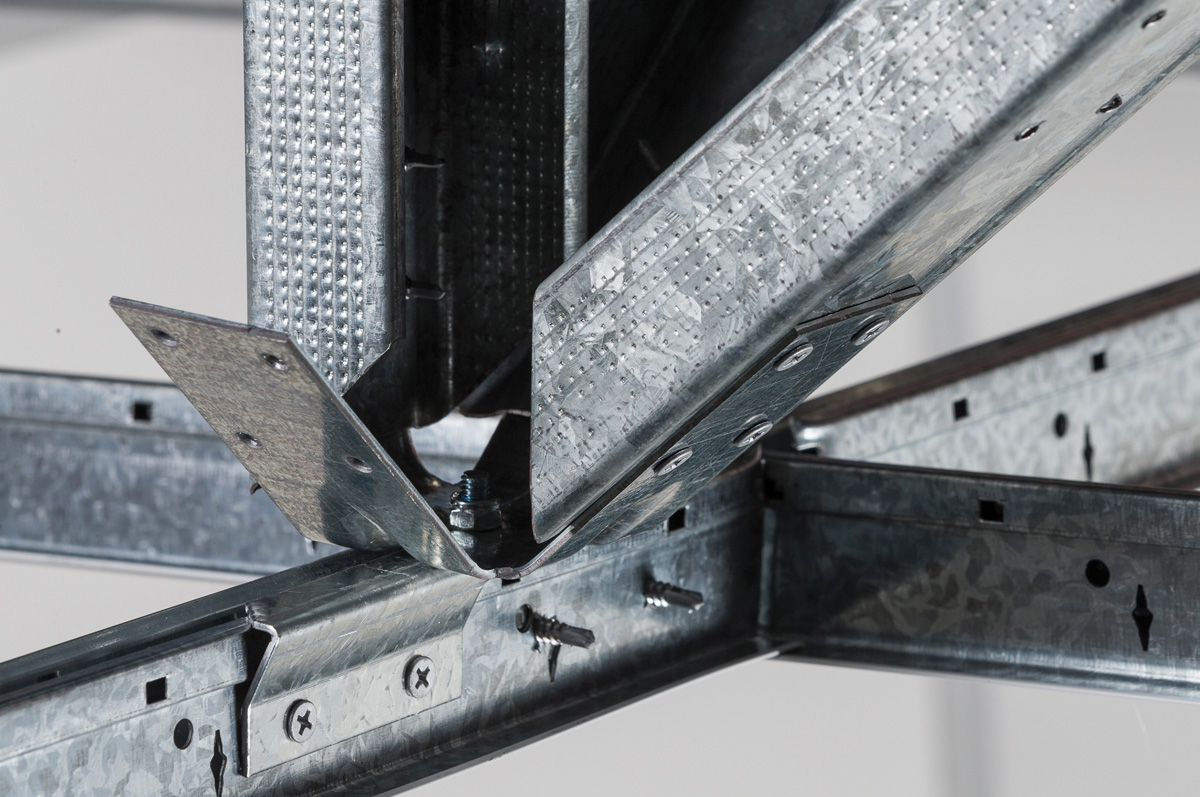 GRIDLOK® for bracing suspended ceilings
Whether your grid ceiling is large, heavy or high, the need for effective back bracing is extremely important. The need to provide a tested and consistent bracing solution is essential. GRIDLOK® provides consistent performance, every time. The patented GRIDLOK® connection saddle provides a solid bond to the two-way grid. It also features the ability to rotate the brace footprint through 360° meaning service clashes are easily avoided.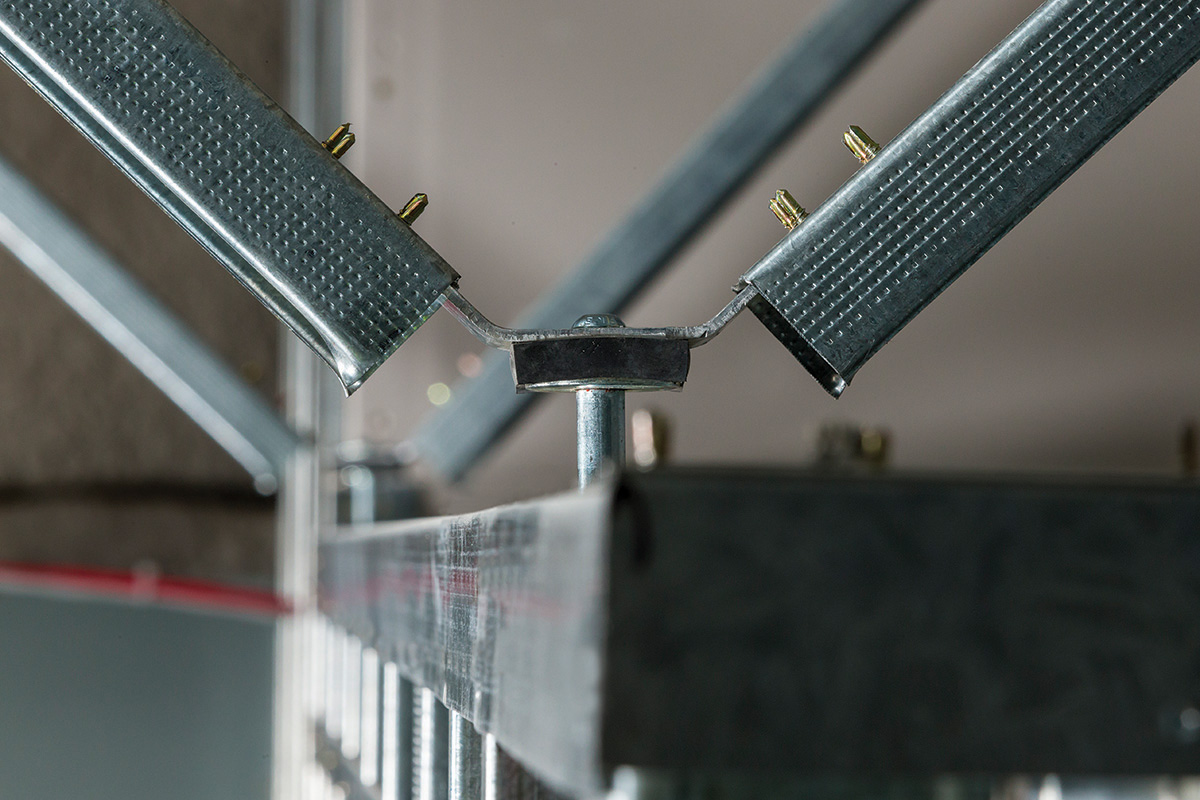 TRACKLOK® for bracing interior partition walls
TRACKLOK® for new builds, allows you to connect directly through the partition head, separating wall from ceiling. Tested to provide structural and seismic performance for internal non-structural walls and glazing lines.